Projects
IMB-CNM is doing research and development on micro and nanoelectonics ranging from cutting-edge fundamental research to applied industrial projects and contracts.
Since its creation CNM has been successful in both national and international R&D programmes, and also on providing direct support to industrial partners from the electronics sector or end users, and a significant number of projects and contracts amounting around 4-5 M Euro per year are added to the portfolio of activities of IMB-CNM.
The main projects/contracts launched in the past years are summarised below:

FIT4NANO. Focused Ion Technology for Nanomaterials
Funding agency
COST European Cooperation in Science and Technology
Period
15/10/2020 - 14/10/2024
P.I. at IMB-CNM
Gemma Rius

SINCRO: Sistema Inteligente de Prevención de Riesgo Microbiológico en Agua
Funding agency
Agencia Estatal de Investigación
Reference
RTC2019-007060-2
Period
01/11/2020 - 31/10/2023
P.I. at IMB-CNM
Xavier Muñoz Berbel

NanoLight. Nanodispositivos fotosensibles para la estimulación y recuperación de ceguera degenerativa.
Funding agency
Ministerio de Ciencia e Innovación
Reference
PCI2019-111896-2
Period
01/01/2020 - 31/12/2022
P.I. at IMB-CNM
Esteve Tintó, Jaume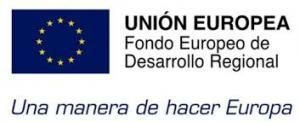 ATLUPGRADE-CNM. Producción de detectores para la mejora del experimento ATLAS del HL-LHC, CNM
Funding agency
MCIU/AEI/FEDER, UE
Reference
RTI2018-094906-B-C22
Period
01/01/2019 - 31/12/2021
P.I. at IMB-CNM
Pellegrini, Giulio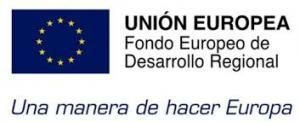 EcoTronic. Dispositivos electrónicos desechables en papel para plataformas eco-sostenibles
Funding agency
MCIU/AEI/FEDER, UE
Reference
RTI2018-102070-B-C21
Period
01/01/2019 - 31/12/2021
P.I. at IMB-CNM
Terés Terés, Lluís / Esquivel Bojorquez, Juan Pablo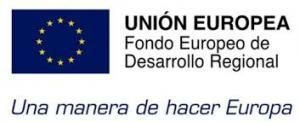 GUMICHIP. Gut-Microbiota-on Chip for precision medicine
Funding agency
MCIU/AEI/FEDER, UE
Reference
RTI2018-096786-B-I00
Period
01/01/2019 - 31/12/2021
P.I. at IMB-CNM
Villa Sanz, Rosa and Álvarez Sánchez, Mª del Mar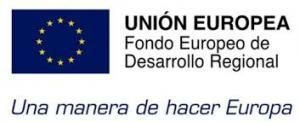 Graphene-enhanced Radiation detector on Silicon Carbide for harsh Environments (GRACE)
Funding agency
Agencia Estatal de Investigación (AEI) y el Fondo Europeo de Desarrollo Regional (FEDER UE)
Reference
RTC-2017-6369-3
Period
01/01/2018 - 31/12/2021
P.I. at IMB-CNM
Pellegrini, Giulio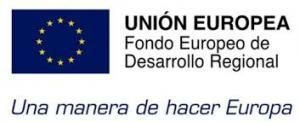 LAB4CELL. Sistemas Lab-on-chip basados en tecnologia microelectronica y fotónica para el control de cultivos celulares y comportamiento neuronal
Funding agency
MCIU/AEI/FEDER, UE
Reference
RTI2018-100773-B-C31
Period
01/01/2019 - 31/12/2021
P.I. at IMB-CNM
Jiménez Jorquera, Cecilia and Muñoz Berbel, Xavier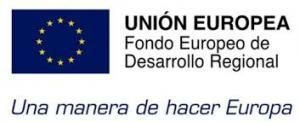 STARSED. Estrategias de fabricación escalables para dispositivos de un solo electrón
Funding agency
MCIU/AEI/FEDER, UE
Reference
RTI2018-102007-B-I001
Period
01/01/2019 - 21/12/2021
P.I. at IMB-CNM
Bausells Roigé, Joan and Pérez Murano, Francesc

BRAINCOM: High-density cortical implants for cognitive neuroscience and rehabilitation of speech using brain-computer interfaces
Funding agency
European Commission
Reference
H2020-FETPROACT-2016-732032
Period
01/12/2016 - 30/11/2021
P.I. at IMB-CNM
Terés Terés, Lluís / Serra-Graells, Francesc

4SENS: Self Powered Single Use Smart Ion Sensing Platform
Funding agency
H2020 Marie Skłodowska-Curie No 712949 (TECNIOspring PLUS) ACCIÓ
Reference
TECSPR18-1-0070
Period
01/09/2019 - 18/11/2021
P.I. at IMB-CNM
Neus Sabaté


NeuroGraph: Monitorització de la despolarització cortical en cures neurointensives mitjançant microtransistors de grafè
Funding agency
ACCIÓ - FEDER
Period
01/07/2018 - 30/06/2021
P.I. at IMB-CNM
Anton Guimerà


SCREW: SCalable and Reproducible Exfoliation of epitaxial graphene grown on silicon carbide Wafers
Funding agency
AGAUR - FEDER
Reference
2019 LLAV 00052
Period
07/07/2020 - 22/04/2021
P.I. at IMB-CNM
Gemma Rius Suñé



PLASTFUN : Planta pilot de peces plàstiques amb superficies funcionals avançades
Funding agency
European Commission
Reference
COMRDI16-1-0018
Period
01/02/2018 - 31/01/2021
P.I. at IMB-CNM
Pérez Murano, Francesc


(Bio)chemical transducers
RES-KIT: Point of care kit for antimicrobial resistance detection
Funding agency
AGAUR - FEDER
Period
23/07/2020 - 22/01/2021
P.I. at IMB-CNM
Antonio Baldi Coll