IMB-CNM in figures
The annual review includes the total number of publications, citations, collaborations around the world, collaboration networks with state institutions, funding sources and a breakdown of current staff, where we try to locate and reflect on the gender gap. The transparency of these data seeks to achieve a better knowledge of the operation of our research center and achieve scientific excellence.
2.612
number of papers published since 1996
49.526
number of citations since 1996
Publications
Publications and citations through the years
Top Q1 journals in 2022
Open Access publications through the years
Collaboration
International Collaboration
National Collaboration
Summary of Projects 2018-2022
International Projects started each year
National Projects started each year
Catalan Projects started each year
Project Figures
21
number of European projects started since 2018
59
number of national projects started since 2018
17
number of Catalan projects started since 2018
Funding
Origin of the funding sources
Staff
Staff distribution
Defended thesis through the years
Where were you?
This is a map showing the countries in which our current postdoctoral researchers developed stays before coming to IMB-CNM.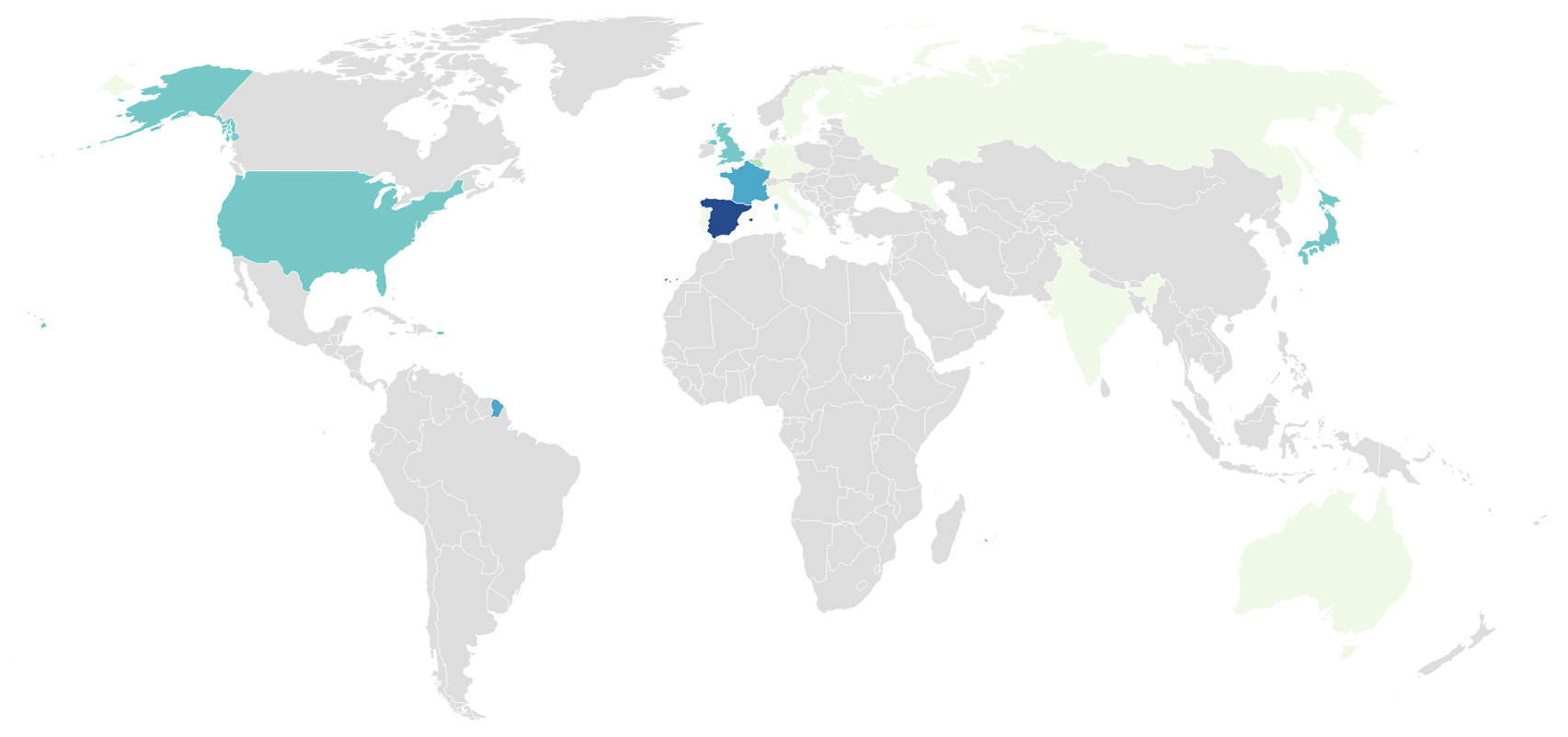 Staff figures
35,3%
percentage of women at IMB-CNM
31%
percentage of female researchers at IMB-CNM
Communication & Outreach Activities
Communication
Number of Press Releases: 11
Number of media appearances: +200
What did we talk about the most?

Awards: 1
Institutional: 18
Outreach: 18
Papers: 5
Projects: 12
Outreach
Guided visits at IMB-CNM: 14
Workshops, conferences and outreach events coorganized or participated by IMB-CNM: 21
IMB-CNM Talks organized during the year: 23